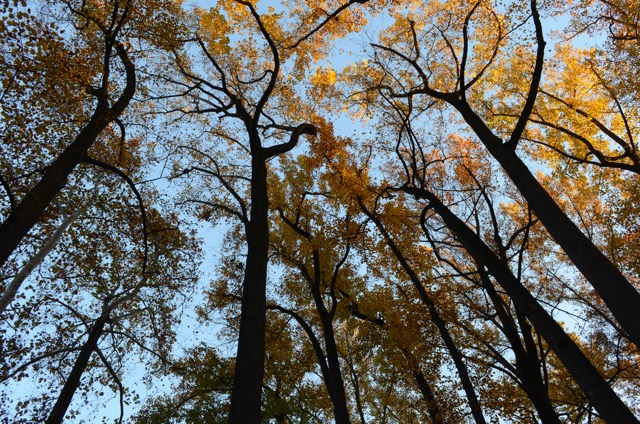 About SOECA
For over five decades, the Seven Oaks Evanswood Citizens Association has represented the residential interests of citizens within its boundaries by promoting civic betterment, improved land use, good government. We are governed by a board of officers elected each spring, and provide many opportunities for volunteers to get involved in improving our organization and our community. Read more about SOECA by selecting the button below.
Our Boundaries
SOECA boundaries are: Colesville Road on the West, Cedar and Fenton Streets on the South, Bonifant and Wayne on the East, and Franklin and Caroline Avenues on the North.
About Seven Oaks Evanswood Citizens Association
Seven Oaks Evanswood Citizens Association was formed in the mid 1960s. See history.
"We believe it is the right and duty of all citizens to take an active part in the affairs of their community, state and nation. We understand that the best interests of our people and our community lie in the exercise of this right and privilege through peaceful assembly and community of action." – SOECA Bylaws, 1968.
SOECA aims:
(1) To form a body within its boundaries representative of the residential interests of the area as they relate to civic and community affairs; to promote the civic betterment of the area; and to work for the adoption of improved land use measures that will prevent deterioration of all land for residential use not zoned for other purposes; and
(2) To encourage active participation and cooperation with other citizens associations or groups of associations in areas such as:civic,educational,recreational,and residential and commercial development matters; and
(3) To secure and uphold the principles of and secure good government while remaining a non- partisan organization.
SOECA is led by a Board of volunteer residents elected each spring including a President, two Vice Presidents, Secretary and Treasurer. We encourage everyone to invest in our association and run for office. The Board serves to uphold the association bylaws and in particular to support immediately impacted residents to help guide them in advocacy. The Board meets regularly and addresses issues of interest to the neighborhood. Meetings are open to the public, but only SOECA members can vote on issues and actions. The Board also works to bring neighbors together and encourage communication through the listserv, newsletter, website, block parties, wine tastings, Silver Spring event announcements, and through affiliations with other neighborhoods.
SOECA volunteer residents form special committees and task forces to help run the association and to advocate on issues that affect the neighborhood. SOECA has a network of block captains and residents that deliver almost 800 newsletters six times a year. SOECA also has a social committee. Please volunteer as much as you can to strengthen our neighborhood!
Contact soeca.board@gmail.com if you are interested in volunteering for any of the following:
Newsletter delivery

Traffic/pedestrian safety

Environmental issues (trees, stormwater management, beautification)

Crime

Purple Line on Wayne Avenue mitigation

Social committee
Advocacy: The SOECA Board researches and supports majority resident views on issues affecting our neighborhood and community. For example, in the 1990s SOECA joined with neighboring civics to promote the Silver Spring "town center" model that we enjoy today. SOECA worked with the County to keep the neighborhood"residential" when large lots on Woodside Parkway and Ellsworth Court were sold to developers. SOECA residents helped create Ellsworth Urban Park as a community benefit. SOECA has worked with County road planners to implement traffic protection plans and pedestrian safety measures on Ellsworth, Pershing and Dale Drives.
More recently, SOECA advocated for a Wayne Ave. underground route for the proposed Purple Line light rail. The state of Maryland did not choose that option, so now an active group of residents are working to ensure negative impacts of the Purple Line – construction, environmental degradation, noise, and infrastructure clutter – are minimized and our environment is protected. SOECA worked to reduce the scale of a proposed very dense townhouse development, reduce tree loss and preserve the environmental setting of the unique pre-civil war historic home, the Riggs Thomson House.
SOECA residents have a long history of protecting Sligo Creek and surrounding park. Neighbors created a reporting mechanism to monitor sediment, suds and other pollution in Sligo Creek. SOECA planted bulbs and planted trees to beautify the neighborhood and to sustain our natural environment. Residents have formed Neighborhood Watch to report crime. The SOECA listserv has helped parents find nanny shares, matched people stranded by snow to those with four wheel drive vehicles, served as a virtual market place for the things we don't need anymore, recommended services, and served as a way to share local happenings.
SOECA membership is available for a small annual fee to all who live within its borders. The map above  shows the borders of the association, which runs between downtown Silver Spring and Franklin Avenue. SOECA holds at least five meetings a year. Meetings are open to members and non members alike. Most communications are through the SOECA email group. The SOECA email group is open to anyone who lives within the SOECA borders.
—————————————
SOECA hosts the following parks and organizations within or adjacent to its borders:
Our home schools are
Seven Oaks Evanswood Citizens Association Bylaws: Click here.
<script> (function(i,s,o,g,r,a,m){i['GoogleAnalyticsObject']=r;i[r]=i[r]||function(){ (i[r].q=i[r].q||[]).push(arguments)},i[r].l=1*new Date();a=s.createElement(o), m=s.getElementsByTagName(o)[0];a.async=1;a.src=g;m.parentNode.insertBefore(a,m) })(window,document,'script','https://www.google-analytics.com/analytics.js','ga'); ga('create', 'UA-86543233-2', 'auto'); ga('set', 'userId', {{USER_ID}}); user_id. ga('send', 'pageview'); </script>