Join SOECA as a Member and Make a Difference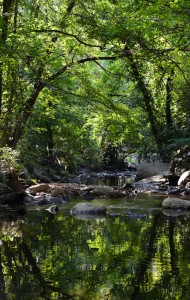 Membership in the Seven Oaks Evanswood Citizens Association is only $20 per household per year ($10 per household per year for retired persons or single person households).
As a member, you will be able to vote on all issues that affect our neighborhood.  By being a member you support the costs associated with the listserv, website, and newsletter, all of which are available to everyone living within SOECA borders.  In addition, your membership allows SOECA to host social activities like the garden party at Mrs. K's and the street pot luck party.  Your membership also pays for room rental fees for SOECA meetings.  And it supports important initiatives such as neighborhood beautification, hiring needed experts, and select legal costs.
If you'd like to join SOECA or renew your membership,
Please pay online via Paypal or credit card by choosing
"Type of Membership"
then clicking our
Buy Now Paypal button.
Or print, complete, and send us the pdf membership application with a check.
<script> (function(i,s,o,g,r,a,m){i['GoogleAnalyticsObject']=r;i[r]=i[r]||function(){ (i[r].q=i[r].q||[]).push(arguments)},i[r].l=1*new Date();a=s.createElement(o), m=s.getElementsByTagName(o)[0];a.async=1;a.src=g;m.parentNode.insertBefore(a,m) })(window,document,'script','https://www.google-analytics.com/analytics.js','ga'); ga('create', 'UA-86543233-2', 'auto'); ga('set', 'userId', {{USER_ID}}); user_id. ga('send', 'pageview'); </script>